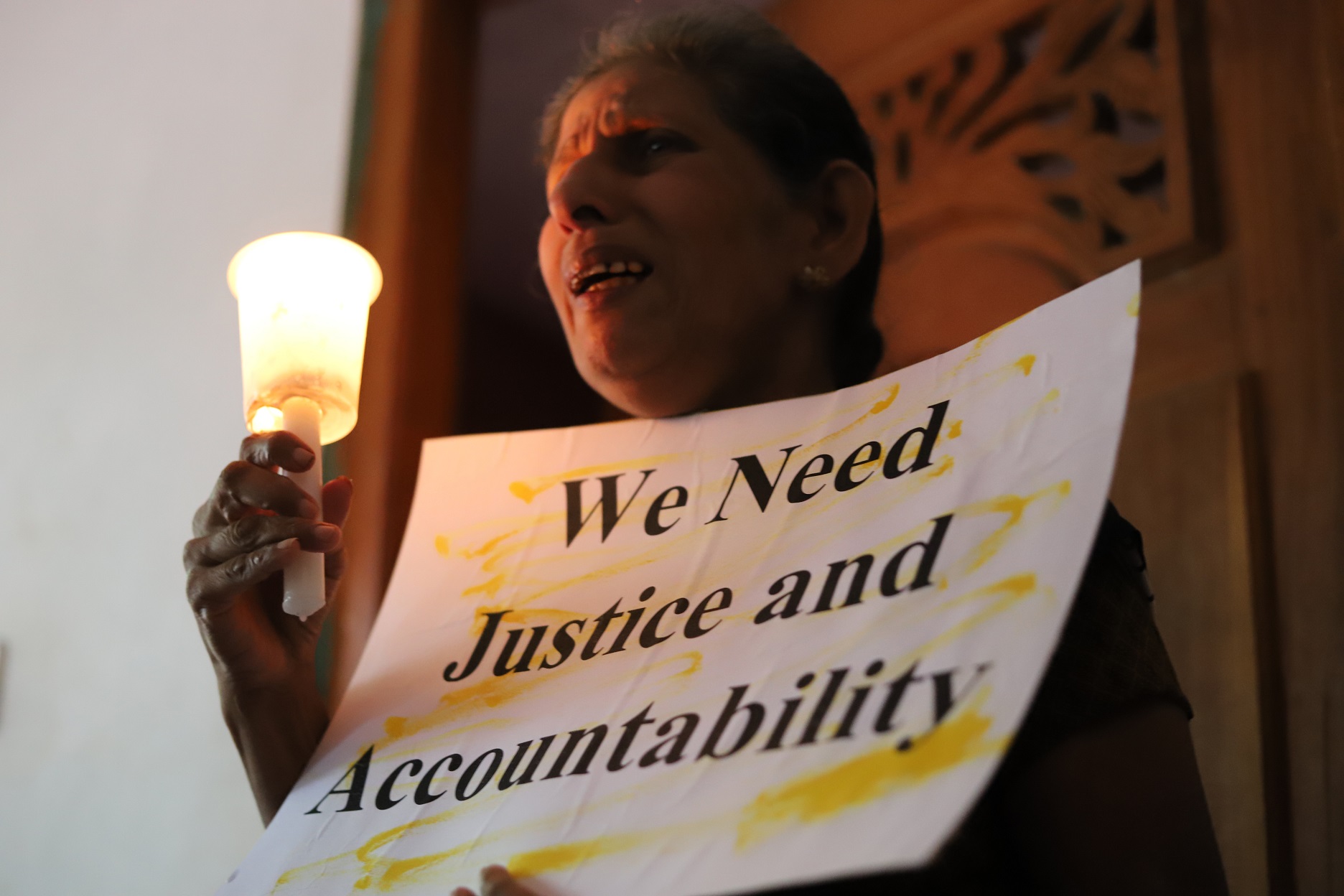 31 August 2021Tamil families of the disappeared held sit in protests in their homes yesterday to mark International Day of the Victims of Enforced Disappearances.
The families who have been demanding answers about the fate of their loved ones, lit lamps in their homes as a curfew has been imposed due to the spread of Covid-19 across the island.
It has been 1,635 days since the Tamil families began their roadside protests across the eight districts in the North-East. Despite multiple pledges from various Sri Lankan administrations, there has not been any accountability for those who were forcibly disappeared at the hands of the Sri Lankan state.
At a press conference, Thambirasa Selvarani, President of the Amparai Distrcit Missing Persons' Association said that the families of the disappeared "don't have any hope in any domestic mechanisms."
"We trust that the International Criminal Court (ICC) is the only solution for justice. We will continue our protests until our demands are met," he added.
Mullaitivu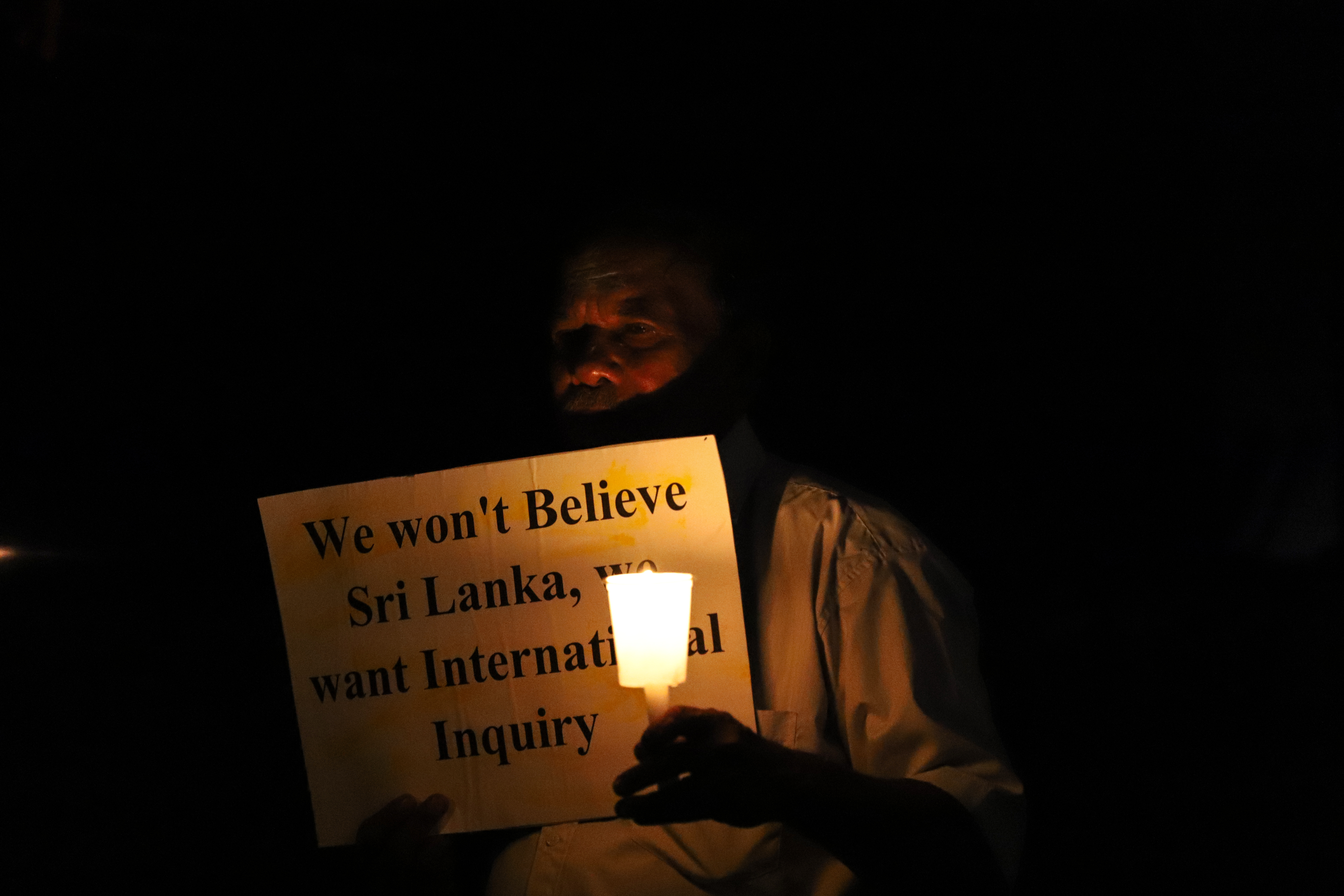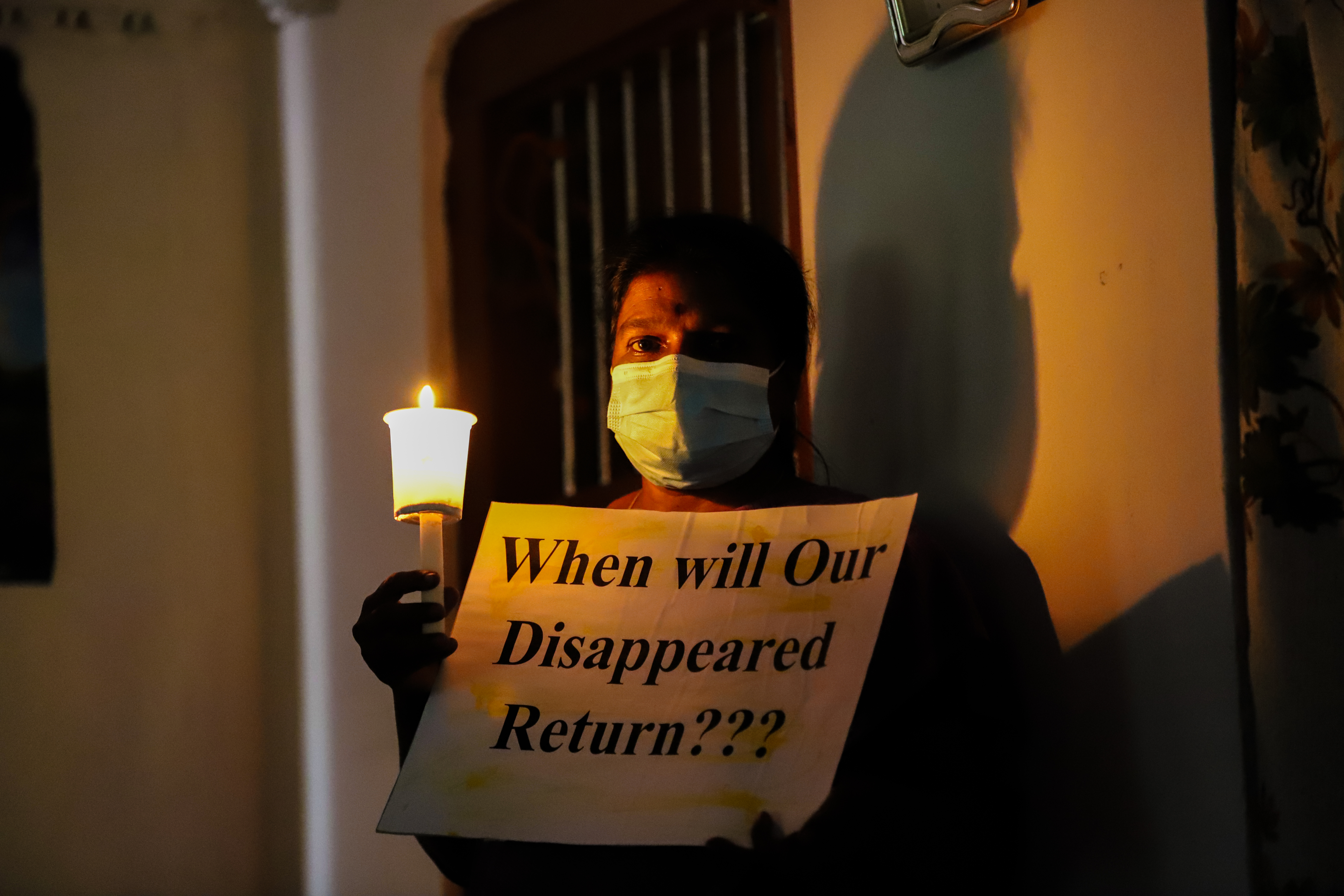 Mannar