A statement from the Sri Lankan army admitted that soldiers opened fire during Saturday's protest, after video clips of the shootings were widely shared, but denied there was any "intent on causing deliberate harm to the protesters".
In a statement entitled 'The army sets the record straight about Saturday firing', the military said its attention "has been drawn to a few video clips going viral".
Video footage shared earlier today shows heavily armed soldiers and masked soldiers, lining up, taking aim and firing at the walls of the presidential palace, with protestors clearly visible on the other side. Bullets and debris ricocheted just inches away from the demonstrators, who would go on to storm Gotabaya Rajapaksa's official residence.
Sri Lankan security forces open fire before protesters storm President's househttps://t.co/o6zo8drtrp pic.twitter.com/djy7nxS38V

— Tamil Guardian (@TamilGuardian) July 10, 2022
"The Army categorically denies having opened fire towards the protesters, but fired a few rounds to the air and the sidewalls of the main gate entrance to the President's House compound as a deterrent," it claimed.
"Firing into the air and sidewalls do not therefore necessarily mean that those Army personnel on duty were intent on causing deliberate harm to the protesters."
Separate footage captured by the protestors shows several incidents of brutality by the security forces, with journalists among those assaulted.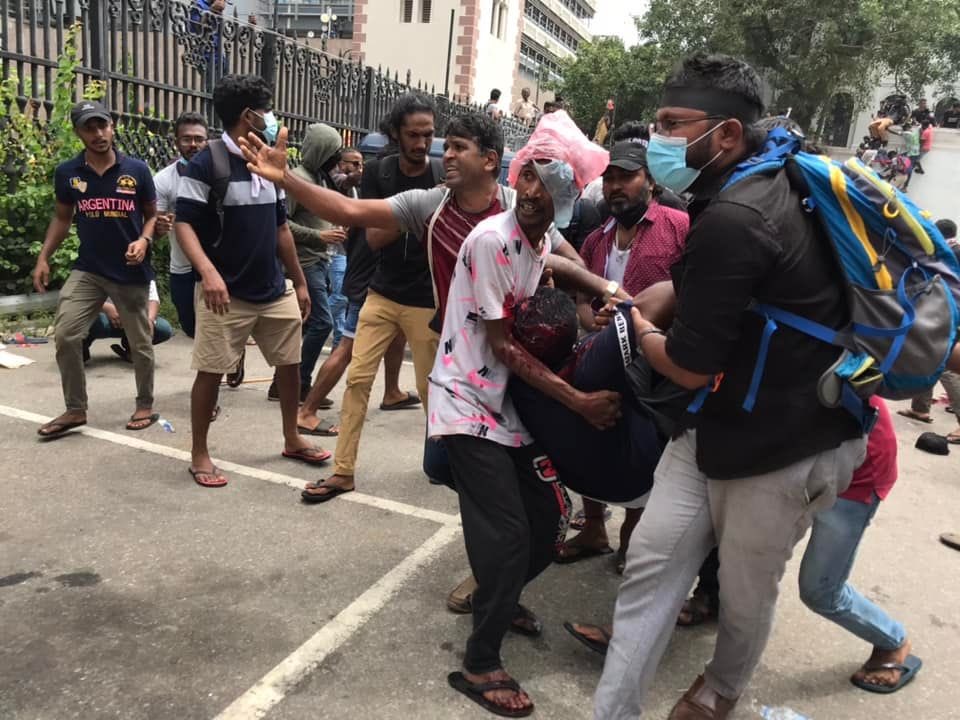 Read more: Protesters shot and journalist assaulted by Sri Lankan security forces in Colombo