A mass trial of dozens of Palestinians and Jordanians of Palestinian origin in Saudi Arabia over vague allegations of links to terror groups is riddled with rights abuses, Human Rights Watch 
stated
 on Friday.
Authorities began the closed-door trial early last month after holding some of the 68 detainees, many of whom are long-term residents of the Arab Gulf monarchy, for nearly two years without charge, the rights group added.
Earlier this year, Amnesty International 
said
 that the arbitrary arrests were "part of a wider crackdown by the Saudi Arabian authorities on Palestinians residing in Saudi Arabia with a perceived link to Hamas."
"Acute dangers"
Human Rights Watch's deputy Middle East director Michael Page pointed to "Saudi Arabia's long record of unfair trials," and the "acute dangers to prisoners" posed by COVID-19.
One of the defendants, Mohammed al-Khudari, the 82-year-old former representative of Hamas to Saudi Arabia, has cancer.
He and his son, Hani al-Khudari, a 48-year-old IT professor at a Saudi university, were held incommunicado and in solitary confinement for the first three months of their detention, 
according to
 Amnesty.
"Family members of defendants described a range of abuses by Saudi authorities following the arrests, including enforced disappearances, long-term solitary confinement and torture," Human Rights Watch stated.
A witness to a mass trial hearing on 8 March told the rights group that the judge was present in the courtroom for only 20 minutes.
The witness said that defendants were asked if they were guilty, and only then did the judge give them partial portions of their charge sheets "that did not include evidence or the basis of the charges."
Family members said the charge sheets cited articles of Saudi law penalizing involvement with terrorist organizations.
A United Nations human rights expert has 
decried
 Saudi Arabia's "unacceptably broad definition of terrorism" and other national security measures which have been used against "human rights defenders, writers, bloggers, journalists and other peaceful critics."
Palestinians sacrificed for Israel alliance
Part of that agenda was promoting the perception of a cozier Saudi relationship with Israel, which sees a common enemy in Iran.
Efforts towards the normalization of relations between Israel and the Gulf states, led by Saudi Arabia, 
comes at the expense
 of Palestinian national liberation.
And it also comes at the expense of the basic liberties of the citizens of those Gulf states.
The malware produced by Israel's notorious NSO Group has been 
implicated
 in the killing of Jamal Khashoggi, the Saudi journalist lured to his country's Istanbul consulate where he was murdered and dismembered soon after Bin Salman's US charm offensive.
Bin Salman is 
widely believed
 to be complicit in Khashoggi's killing, likely having ordered it.
Amnesty International, whose staff were 
targeted
 with NSO Group malware, is 
suing the company
 to stop its role in abusive surveillance.
Israel's cyber warfare industry has deep ties with the country's military and intelligence apparatus, which uses Palestinians under military occupation as unwilling test subjects for systems that are then 
exported to other countries
 such as Saudi Arabia.
Intelligence officials say that the bombs were to be transported to Mullaitivu to stage an attack to mark the Black Tiger day on July 5
Australian Tamil Congress was previously listed as a banned LTTE entity by the Sri Lankan government under UN Security Council resolution 1373
Sri Lanka can look into measures adopted by countries such as Singapore against polarizing ethnic discourse
14 July 2020
On July 3, a minor explosion ripped through a white-walled house in Iyakachchi, about 25km from Kilinochchi. It was the residence of Thangarajah Thevathasan, also known as Menon, an ex-member of the LTTE's intelligence wing, and his school teacher wife. Menon, who was also a bomb expert in his days with the Tigers, had been testing an improvised explosive device in a sardine tin when it accidentally went off. Seriously injured, he was rushed to Kilinochchi hospital and was later transferred to the Anuradhapura hospital. He succumbed to injuries on July 8. The bomb disposal units later recovered three locally made bombs and a banner commemorating the Black Tigers. His wife and two others were arrested by the TID and currently held under the detention orders.
Intelligence officials say that the bombs were to be transported to Mullaitivu to stage an attack to mark the Black Tiger day on July 5. The accidental explosion foiled the plot. The ex-Tiger was acting on the behest of an LTTE member domiciled in France.
On July 5, an emerging Tamil fringe, led by MK Sivajilingam, Gajendrakumar Ponnambalam and Sivagnanam Shritharan commemorated the Black Tiger day in Nelliady Madhya Maha Vidyalayam. The very location, where the first Black Tiger, Vallipuram Vasanthan, known in his nom de guerre, Captain Miller drove an explosive-laden truck 33 years ago, killing 40 soldiers. Another night vigil was held at Jaffna University. In Sydney, Australian MP Huge McDermott attended a Black Tiger commemoration event organized by the Australian Tamil Congress. The event was presided over by ex-LTTE cadres, Salkillai and ex-Sea Tigers' training teacher, Vetharasa Dinesh, both lit up the memorial flame. Garlanded photos of 346 slain suicide cadres were in display.
The Australian Tamil Congress was previously listed as a banned LTTE entity by the Sri Lankan government under UN Security Council resolution 1373. It was later de-listed in 2015. Elsewhere in Europe, ceremonies were held in Bobigny in France, Bern in Switzerland, Essen in Germany and Denmark.
The Black Tigers, the suicide wing of the LTTE, were the ultimate force multipliers of the LTTE's deadly arsenal. Black sea tigers sank one-third of Navy fleet during the war. Suicide cadres targeted both military and non-military targets, bombing the economic nerve centres, and election rallies, killing a former Indian PM, a Sri Lankan President, wiped out the entire frontline leadership of the UNP. Embryonic Air Black Tigers flew night-time raids in Colombo. In July 2008, the LTTE declared that 356 Black Tigers had been killed in suicide missions, 254 of them in sea operations. Scores perished in the final year, trying to push back the Sri Lankan government military offensive.
Black Tigers are suicide terrorists. It would have caused outrage had the Islamists commemorated the 19 hijackers of 9/11 attacks and politicians placating to ethnic vote graced the event. The members of the current government and their fellow travellers cried blue murder when the Tamils were allowed to remember their war dead in Mullivaikkal. However, mourning the dead loved ones is different from celebrating suicide terrorism. Especially when the LTTE cultivated a cult hysteria of martyrdom through elaborate rituals venerating the fallen cadre, which effectively was the prime driver for the membership of its suicide wing.
The government should draw a line between that poisonous ideology and the legitimate right to remembrance. That cannot be achieved by naïve liberal democratic defence of dissent (even if it is about celebrating dead suicide terrorists) or full- blooded Sinhala nationalist hysteria. It is a delicate choice. However, Sri Lanka can look into measures adopted by countries such as Singapore against polarizing ethnic discourse – thought the same yardstick may not serve in the other aspects of democratic dissent and civic participation.
The government is also considering to re-list a number of diaspora groups as banned LTTE front groups under the UN Security Council Resolution 1373. In March 2014, the then government of Mahinda Rajapaksa listed the LTTE and 15 organisation and  400 individuals as 'banned LTTE foreign terrorist front organizations' and 'LTTE terrorists'. The List included Tamil Rehabilitation Organization, Tamil Coordination Committee, British Tamil Forum, World Tamil Movement, Canadian Tamil Congress, Australian Tamil Congress, Global Tamil Forum, National Council of Australian Tamils, Tamil National Council, Tamil Youth Organization, World Tamil Coordinating Committee, Transnational Government of Tamil Eelam, Tamil Eelam People's Assembly, World Tamil Relief Fund, Headquarters Group, and individuals such as Perinbanayagam Sivaparan alias Nediyavan, Fr. S.J. Emmanuel, V. Rudrakumar and Sekarampillai Vinayakamoorthy alias Vinayagam.
In November, following year, the newly elected Yahapalana government de-listed eight groups: Global Tamil Forum, British Tamil Forum, National Council of Canadian Tamils,Tamil Youth Organization, World Tamil Coordinating Committee, Canadian Tamil Congress, Australian Tamil Congress and Tamil National Council.
The government is reportedly considering the relisting of these groups. The idea of de-listing these groups by the Yahapalanaya was that it would facilitate the reconciliation process. Some of the members sought to cooperate with the government. Yet, the essential anti-Sri Lankan narrative of these groups remained intact. The new administration seems to believe a better way to deal with these groups is taking the high road. However, it would still help if it does not push diaspora members who desire genuine reconciliation to the shadows.
The premature explosion in Iyakachchi, however, is a concern. It echoes another overlooked early warning sign: The discovery of bomb-making materials in Wanathawillu leading up to the Easter Sunday attack in January 2019. This government is better equipped in personalities and outlook to safeguard national security. However, the Black Tiger day bomb plot was laid bare only by an accident, and not by an active intelligence operation. That may also reveal a lacuna in security measures. This does not mean to call for ultra-intrusive intelligence and military activities, which could backfire.
However, each collective tragedy of the independent history was in the making for long enough time. The aborted blast in Iyakachchi should not be a precursor of another one in the making.
Follow @RangaJayasuriya on twitter
A shock such as the sudden lockdown of the entire country, enforced by a curfew, is likely to have exhausted the reserves of many daily wage earners and pushed them below the poverty line – Pic by Shehan Gunasekara 
Tuesday, 14 July 2020
Multiple pandemics
The coronavirus-borne disease is not the only pandemic afflicting the world. It is accompanied by an infodemic of disinformation that is making a scientific response challenging. Anti-vaxxers may cause serious harm when a successful vaccine has been developed and is being administered to people across the world. Beyond all this is a pandemic of political leaders seeking autocratic powers. The World Health Organization is helping coordinate the response to the first two. We are on our own with the autocracy pandemic.
Hungary and the Philippines are examples of autocracy achieved through formal means. In Hungary, Viktor Orban, the Prime Minister since 2010, got the legislature to cede all its powers to him in the name of the coronavirus. He will decide when to give them back. Duterte of the Philippines got the legislature to give him three months of emergency authority and keeps asking for extensions. There are informal methods too. In India, the legislature was prorogued on 23 March on account of the pandemic and has not met since. Still within the law, but people are beginning to worry.
One may think that this is a reasonable course of action. Parliaments can be seen as distractions. Why listen to speeches from the opposition when there is work to be done? Parliament is all talk. What we need now is action.
But this is an overly simplistic and counter-productive perspective. The quality of decisions taken by autocrats who have dispensed with parliamentary oversight is poor. Announcing decisions and walking them back in days and weeks is not optimal. Failing to consider collateral effects of policy changes and having to scramble with patchwork solutions to remedy unintended negative outcomes is not the definition of efficiency.

Managing the economic fallout 
The virus and the actions being taken to manage it are having massive effects on the world economy. According to the latest IMF World Economic Outlook: "Global growth is projected at -4.9% in 2020, 1.9 percentage points below the April 2020 World Economic Outlook (WEO) forecast. … In 2021 global growth is projected at 5.4%. Overall, this would leave 2021 GDP some 6½ percentage points lower than in the pre-COVID-19 projections of January 2020."
The Great Recession of 2007-09 is not comparable. What is comparable is the Great Depression of 1929 that stretched through the 1930s. I grew up thinking it was a distant event that led to the rise of fascism and the rescue of democracy in the US by Franklin Roosevelt. But the repercussions had been felt strongly in the less globalised and much smaller Ceylon (population of just over 5 million) of the day. Research by M.R.P. Salgado showed that even back then, we were vulnerable to demand collapse in export markets. The per capita GDP which was $ 80 in 1926 came down to $ 33 by 1932.
The impacts are expected to be severe in Sri Lanka's present-day principal export markets, the US, UK and Europe. With unemployment likely to reach depression levels in those countries and Keynesian support payments tapering off, the prospects are not good for the recovery of demand for high-end apparel and tourism in these markets. These industries will have to pivot to new markets. Income and employment from labour exports will be radically destabilised.
According to Verite Research, 45% of households were affected by loss of daily wages because of the curfew. Severe effects were felt by 37% of households. How the combined effects of the curfew, the return of expatriate workers, the reduced remittances and pay cuts will play out remains to be seen. A shock such as the sudden lockdown of the entire country, enforced by a curfew, is likely to have exhausted the reserves of many daily wage earners and pushed them below the poverty line.
The collapse of demand in the apparel and tourist industries will cause even those with more stable income streams to be frugal, resulting in depressed demand for goods and services of all sorts which will continue to impact all sectors in the economy and push more of the near poor into poverty. Lots of people will lose jobs. The return of thousands of expatriate workers will reduce the spending ability of many households that relied on remittances and will drive down the price of labour.
In all, we will be looking at 1929-1940 type economic conditions, described by Nobel Laureate Robert Shiller as an economic downturn that was followed by a prolonged malaise. How best to manage the malaise?
Decision makers must have available to them multiple streams of information. Democracy, in addition to its many familiar attributes, is an information mechanism serving decision makers, be they political authorities or officials. As we pick through the causes of the delay in the reporting of the emergence of the pandemic in China's Wuhan city, it is becoming clear that the lack of democracy in China was a contributory factor. The incentives governing the actions of the regional authorities resulted in a delay of days in reporting. The central authorities did not have good-quality information to act upon.
This is a narrative that helped explain the collapse of the central planning model implemented in the former Soviet Union. What happens at ground level is known to officials lowest in the hierarchy. They are subject to various incentives in terms of what they report to their superiors and what they do not. Do they get rewarded for high numbers or low numbers? How long will it take for falsifications to be discovered? Because of garbage data coming up, the Soviet state ended up a victim of garbage decisions.
Creating space for multiple streams of information is easier than creating the right incentives for officials. But this gives rise to the problem of assessing the quality of the information, of separating the wheat from the chaff. An internal culture of discussion, debate and information seeking is essential. Many see this as unproductive and time-wasting. But in conditions of imperfect information such as those we now live in, there is no alternative. Not just an active Parliament exercising its oversight functions diligently, but public hearings and consultations are needed. Active efforts to get out of bubbles and echo chambers are important.
Democracy, especially of the kind that we have in our country, is not perfect. Information flows within the state are distorted and incomplete. But the alternative based on task forces dominated by military mindsets is worse. These are the choices before us as we face the multiple pandemics.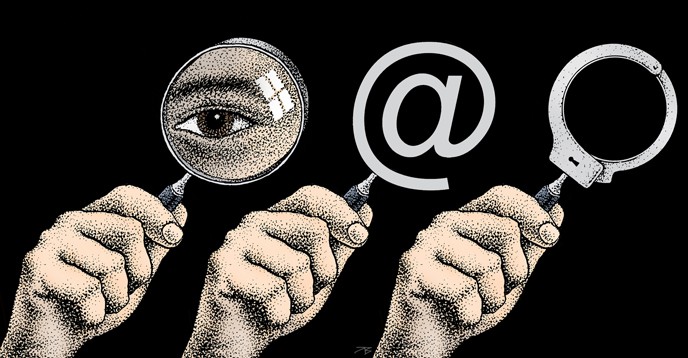 13/07/2020
Six journalists' organisations in Sri Lanka have come together to launch a Chater on  Rights and Responsibilities of Journalists in the face of increasing threats to jobs and their rights in the country.
 It says that "Within the last 12 months, hundreds of journalists have lost their jobs, hence increasing the job insecurity of the industry, further discouraging the engagement of the new generation into the field. and call for better working conditions and ethical journalism.
Sri Lanka Working Journalists Association (SLWJA) has taken the initiative to prepare the charter and it will be launched on 17 July 2020 in Colombo.
The full text of the RPC follows:
CHARTER ON RIGHTS AND RESPONSIBILITIES OF  JOURNALISTS  – RRC
Preamble:
Reaffirming the fundamental importance of rights and responsibilities of journalists as a cornerstone of democracy and the heart of public interest and freedom of expression;
Emphasizing local and international labour rights;
Reaffirming that organizing and unionization will be the future of journalists' rights;
Convinced that respect for rights and responsibilities of journalists will lead to the greater public interest at any given time;
Recalling that adhering professional codes of ethics in media is a fundamental must towards professional journalism;
Desiring to promote the liability of media ownership in par with the rights of journalists;
agree to promote as often and as best to establish a culture of ethical and responsible journalism.
Introduction:
Violation of journalists' rights and shutting down media outlets without observing proper labour procedures have become common malpractice in Sri Lanka. Within the last 12 months, hundreds of journalists have lost their jobs, hence increasing the job insecurity of the industry, further discouraging the engagement of the new generation into the field.
It has been found that there is a serious lack of knowledge on the rights and responsibilities of journalists even among the advocacy organizations and unions who work for the betterment of the industry. Among other things, the media ownership and the state/government should recognize journalists' rights towards freedom of expression, ethical journalism, and the right to be a part of unions or associations. While adhering professional codes of conduct, journalists should observe their obligations towards their professional responsibilities for the public interest, which deems as the foremost rule of journalism.
After carefully studying various local and international instruments on Rights and Responsibilities of journalists, this Charter (hereinafter RRC) is an attempt to recognize and summarize specific guidelines and claims, emphasizing the Sri Lankan context hence upholding the stringent validity and importance of Rights and Responsibilities of journalists in Sri Lanka.
Signatories to the RRC
Sri Lanka Working Journalists Association (SLWJA)

Free Media Movement (FMM)

Sri Lanka Muslim Media Forum (SLMMF)

Sri Lanka Tamil Media Forum (SLTMF)

Media Employees Trade Unions (METU)

Young Journalists Association (YJA)
THE TEN RIGHTS OF JOURNALISTS
1. Journalists claim all rights that are in par with all relevant labor laws, other laws, by-laws and regulations operating within designated jurisdictions, despite texts of their service contracts, Job Descriptions (JD's), and/ or working conditions.
2. Journalists have their rights to lobby, organizing, networking, and perform their professional duty with dignity within an organization or individual.
3. Journalists have a 'right to know' the media institution where they serve and its ownership (including but not limited to their business background etc.) hence, they should not restrict from facts checking and access to information other than such a restriction has been provided by any written law in the country.
4. Journalists must be informed of all important decisions and policies which could, by nature, affect the life of the company and its existence with true facts.
5. Journalists cannot be forced to perform a professional act or to express an opinion that is contrary to their professional codes of ethics and/or public interest such as myth and ignorance. On such occasions, journalists have a free will and ability to question and challenge decisions and policies of media owners or employers or policy and decision-makers.
6. Journalists claim free access to all sources of information, hence having appropriate facilities and safeguards to access to information including but not limited to free access to the internet, device security, encryption of target based information should be guaranteed by the employer and media owner.
7. Journalists claim the right of journalists to carry out their work under safe conditions including but not limited to online harassments in conflict and non-conflict situations.
8. Journalists have a right to develop their career in-par with modern technologies including but not limited to digital literacy, towards their skills developments (Eg: participating to trainings, workshops (local or foreign), scholarships, etc.).
9. Journalists claim their democratic right to freely inquire on all facts that are part of the public sphere, engaging with social-political activities and professional dissemination of such information for public interest at any time.
10. Journalists claim the right of well-informed decisions related to recruitments, terminations, transfers, promotions, redundancy, changes of media ownership, and management.
THE TEN RESPONSIBILITIES OF JOURNALISTS
1. Journalists have a responsibility to organize and network and unionize in order to protect their workers' rights for the betterment of the media industry.
2. Journalists have a responsibility to promote organizing, unionizing, and networking co-workers within the organization with other unions in various industries.
3. Journalists have a responsibility to keep informed their media unions on non-obligation to ethics codes as well as their or their co-worker's rights infringements, violations and developments of the said scenarios.
4. Journalists have a responsibility to create and promote watchdog mechanisms within the media house and unions in order to observe professional ethics.
5. Journalists are obliged to inform the immediate supervisor (i.e. editor/news manager) of Conflict of Interest related to their performance at any given time.
6. Journalists have a responsibility to use social media, safeguarding their professionalism, nevertheless the said social media conduct does not necessarily reflect their professional conduct as a journalist to a particular media organization.
7. When it comes to an ethical dilemma, consulting recognized structures (such as PCCSL) who overlook ethics violations is a journalist's responsibility.
8. Journalists have a responsibility to keep professional secrecy and not revealing the information to obtain confidentially.
9. Journalists have responsibility for self-proclaimed self-criticism, identifying entry points for further ethical development, and complying with the correcting process.
10. Journalists have a responsibility for not engaging in journalism that contradicts the public interest, such as ignorance and myth.
Implementation Framework:
SLWJA, with the support of other partner organizations and unions, will introduce and promote the RRC among journalists, editors, media owners, associations, unions, government representatives and academia in order to create awareness and wider commitment in media fraternity towards rights and responsibilities of journalists.
End.
As usual, several new political parties have made their appearance in the 2020 Parliamentary elections. There are many independent candidates too; in Colombo district alone there are 16 political parties and 26 independent groups. Politics seem to have reached every nook and cranny of the people lives. As a result, despite the covid-19 health threat, a large turnout at the polling stations can be expected and on the night of 6th August, the obvious question will be who has won the Sri Lankan parliamentary elections. The outcome will not be very pleasing to all three major political factions; "Pohottuwa", "UNP" and "SJB" lead by three traditional politicians.
Unfortunately in this election also, these three political factions have adopted the usual political mantra based on unrealistic and false promises hoping to bamboozle the rabble. The trio of Machiavellians has gone into frenzy of making promises, knowing fully well that none will be fulfilled.
What a shameful act; at least they should be decent enough to make these outrages promises less gleefully. 
Mantras of "Pohottuwa"
SLPP leader Mahinda Rajapaksa has been chanting "Two-thirds Majority" mantra at every political rally. How can the voters forget the goal of the 18th Amendment to the constitution and the alleged excesses of his regime from 2005 to 2014? He did all that with two-thirds majority.
It is self-evident, that Mahinda and his "pohottuwa" have failed to fulfill the promises made on MCC, ECT and Mattala Airport during the presidential election campaign in 2019. They should understand that majority of the voters are not gullible to be swayed by political rhetoric about not-selling the national assets. So far his party has been vague on national issues just like the other two. Furthermore, people are exhausted about their fear mongering tactics about communalistic politics. The recent comment; "cat's paw of communalistic political parties" is somewhat counterproductive especially when people are fully aware of the policies pursued by a few questionable characters such as Badiuddin Mahmud,
Rishard Bathiudeen,
Rauf Hakeem, Hizbullah and Azath Salley. "SLPP (SLFP)" needs to get into a navel gazing exercise before making any comments about communalist politics.
What an irony "pohottuwa" party has failed to capitalize on the massive goodwill earned by President 
Gotabaya Rajapaksa
 in November 2019. They will pay dearly on the day of election for the blunders made in managing cost of basic foods, for not passing the benefits of highly reduced oil prices to the consumers, electricity and water bill debacle, scarcity of fertilizer and the attacks directed on former president Maithree. 
Mantras of other two parties
There is a slight difference between political "Mantras" of UNP/SJB and the SLPP.
The UNP/SJB's promises such as Rs.20, 000 a month living allowance and financial loans at the interest rate of 4% are not only realistic and false they are hilarious. Moreover, the timing of election is the enemy of both UNP and the breakaway party SJB. These two parties have to deal with two simultaneous crucial tasks; building individual identity (image) and facing the parliamentary elections. It was a very costly and ugly divorce, both parties have hardly had any time to recover from the aftermath of the divorce, especially when SJB is in the denial state.
Ranil (UNP) and Sajith (SJB) are trying to beat each other with false promises. What a mockery; these two seem to be following the literal meaning of what Margaret Thatcher, a darling of conservatism once said "Everything a politician promises at election time has to be paid either by higher taxation or by borrowing"
One has to look at the promises made during the election campaign of 2015 briefly. The voters vividly
remember Ranil's election rhetoric about vouching to regain majority in the 
parliament
 and making it as the United National Party's Government, at the same time he also promised to secure the future of younger generations and promised that his government will launch 1 million jobs for the youth as well as a highly advanced telecommunication network paving the way for digital economy. He failed to fulfill all promises and governance system was made worst to appease leaders of communalistic politics in Sri Lanka. The economy was ruined, nation's image was sullied and our security was abandoned.
The record of Sajith is no better. As the deputy leader of the oldest political party, he seems to have worked day and night to defeat his own party leader. Dayasiri and Johnston, former UNP members may be able to enlighten and expand on the contentious behavior better.
Sajith has nothing to show the voters as his main achievements therefore he always tends to talk about his late father Ransinghe Premadsa's accomplishments. Surely "deeds not words" is true. He was first elected from the Hambantota District in 2000.
After nearly 20 years in the parliament, apparently, he has failed to establish his credibility among the voters of Hambantota first; Sajith was able to obtain only 25.5% of the total votes (425,000) as Presidential candidate of 2019. May be Ruwan Wijewardene knew more than what we are led to believe, when he uttered the words; "Sajith Premadasa should not have rushed in. He should have waited patiently until the 2025 Presidential elections when he could have led the UNP and become the President". Wishful thinking, yet Ruwan Wijewardene has failed to realize that neither Ranil nor Sajith have accomplished anything significant enough for the voters to be convinced.
Another subject troubling the voters are neither UNP nor SJB have stated their position clearly on MCC, ECT or Mattala Airport. Both parties are very critical on the stance taken by "pohottuwa", yet hiding their own positions. The previous government dominated by the members of these two parties was very enthusiastic in concluding these agreements without any public discussions. Ranil, Mangala, Malik, Kabir Hashim were in the forefront of negotiating these international contracts with the relevant countries. Suddenly all have become silent guardians of the nation by blaming the SLPP for the ambiguity in these contracts. UNP/SJB must take the full responsibility for the alleged duplicity content or the contract clauses detrimental to our sovereignty in the above unsigned contracts.
Arrogance leads to failure
The chances of overwhelming success of all three major political parties at the next election have been dampened by the arrogance and hubris of the key individuals in the party establishments. Former MPs and the leaders through their rhetoric have displayed inflated sense of entitlement and superiority. Some have attacked religious leaders and others have attacked former presidents (dead and living) with unsavory words. Arrogant politicians possessing exaggerated sense of superiority do not have any feedback seeking behaviors also they discount diagnostic information in their work environments. It explains why our present and political leaders have lead failed governments. It explains why Mangala lead by Ranil co-sponsored UNHCR 30/1- Promoting reconciliation, accountability and human rights in Sri Lanka
. 
It explains why
Mahinda appointed his friend Cabraal to be the CB Governor and why Ranil appointed his friend Arjuna as CB Governor .It explains why a Former Prime Minister alleged to have had breakfast with a drug kingpin. It explains why a Former President eliminated first-past-the-post electoral system and made the presidency an executive post with dictatorial powers. It explains why 18th and 19th amendments were adopted with the approval of all traditional political parties. It explains why semiliterate ruffians have assumed very important ministerial portfolios. Finally, it explains why Sri Lankan politicians think their children deserve better than other children. 
Effect of Social Media
Just like traditional politicians, main stream media run by the state or by the private organizations sponsored by various political establishments has lost credibility among the young and educated voters accounting for over 30% of the total. Social media has become the most preferred tool among this young and vibrant group to learn about people, economy, finance, international affairs and politics. Furthermore, frustration among the traditional politicians due to their inability get the cavalier and deceitful promises effectively to the unsuspecting voters has been exacerbated by the threat of 
Covid-19
 and related newly announced election campaign laws.
Given the above summary of three major traditional political factions, their arrogance, and the active role played by the social media it is inconceivable that anyone of them will be able to muster enough support to form a majority government. It will be a hung parliament and to the delight of voters, most likely all three leaders will be vying to be the Prime Minister through wheeling and dealing. As a result, there will be a "King Maker" to decide who will be the next prime minister.
The King Maker
Arts have been suppressed by politics
JVP lost its morale after it formed an alliance
The NPP is a progressive political force
14 July 2020
Veteran actress Deepani Silva who is on the National People's Power (NPP) national list says people should consider electing newcomers to Parliament and ask what the country's elected representatives have done for the people so far. One of her main objectives is to see more women participating in politics and to provide meaningful relief to the people.
Excerpts :
Q Why did you decide to do  politics from NPP national list?
I don't have an intention to enter Parliament, but want to add strength to the national list. In fact I have had an interest in politics from a young age.
QWhat are the main issues you are addressing?
Women's representation in politics is one of the priorities. Besides, the country is in dire straits. The country doesn't have one law. The cost of living is escalating and people have no relief. So my vision is to convince them to vote for a party that will work for them. Even as an artiste I have many concerns. One of them is that artistes don't have the freedom to do a production of their choice. Artistes don't have a way to serve the people. They don't have enough facilities to do a local production. There's no equal distribution where the needs of the people are concerned. There are several mini theatre complexes in large shopping malls in Colombo. But if you go to an area like Hambantota those people have no opportunity to watch a film at a movie hall. Their only mode of entertainment is watching TV. But on TV, the channels are manipulating viewers. Therefore people are forced to watch TV. If we take the education system it again creates a divide. Children in Kalutara district don't have the same privileges as school children in Colombo. But they all sit for the 
same exam. From a political perspective people have started hating politicians. If that happens we will go in for a dictatorship, but we don't need that. But it's the people's responsibility to choose the right people to enter Parliament.
One of them is that artistes don't have the freedom to do a production of their choice
If that happens we will go in for a dictatorship, but we don't need that
They say we have to save the country from other Sinhala Tamils, Muslims, Catholics and Burghers. But none of them wants to save the country from American and Chinese influences
The politics that I'm engaging in doesn't follow such principles. This is why people need to elect newcomers to Parliament
Q Do you think addressing these issues from a leftist party such as NPP carries more weight?
Definitely. I have full confidence in the NPP because it comprises people who have led struggles to change this system. They didn't enter politics for the benefits. It includes qualified individuals striving for change. The NPP has also launched 10 policies covering several areas that require immediate attention.
QPeople have always voted for the main two parties. Is it possible to change the voter's mindset to vote for an alternative party?
It is a challenging task and will not happen at once. We have a lot of pressure coming from all sides. But our society is largely divided into the haves and have nots. The haves will always help the have nots in a step-by-step manner, so that they can capitalise on their benefits. Although it's a challenge we will not give up. People should consider electing newcomers to Parliament because nepotism is rampant. Sri Lankan politics has always been a family affair. But even in a death donation society members of the same family cannot be office bearers. So how can one family have it their way? The existing political system has made people slaves. If we take religion, they have been influenced by Sinhala-Buddhist ideologies. They say we have to save the country from other Sinhala Tamils, Muslims, Catholics and Burghers. But none of them wants to save the country from American and Chinese influences.
QBut don't you think that the power of leftist parties in Sri Lanka and around the world have weakened over the years?
True. I initially joined the Communist Party. But those parties are no more. In fact I initially supported the JVP before I pledged support to the NPP. Probably the JVP lost its morale after it formed an alliance. A leftist party is governed by its principles and discipline. Once it forms an alliance it weakens. But I must say that the NPP is a progressive political force.
QThere are several artistes who are engaged in politics. Is it an added benefit to them?
Engaging in politics for career artistes doesn't really benefit them. Arts has been suppressed by politics. If you are an independent group there are lesser chances of obtaining political support. Therefore, many artistes are cornered within the political system. Although there's no benefit I have come to serve the people.
QBut it's a known fact that many people enter politics for all the perks and benefits ..
The politics that I'm engaging in doesn't follow such principles. This is why people need to elect newcomers to Parliament. What they have seen is the same crowd getting elected and robbing people's money. But what have they done for this country? I started my career as a teledrama actress and have my own vehicle. In fact, we are paid when we attend meetings and we are fully looked after with meals etc., but I am not someone who's going after those benefits.
QAs you know there's a greater competition when coming from the National List. What if you lose this time?
I will continue with my work in politics while also engaging in arts.